Our high quality aluminium gates give you the following benefits over alternative materials:
• They look as beautiful and natural as wooden gates but they don't need the maintenance
• Their tough coating is guaranteed for ten years
• They are light and strong and have a five year structural guarantee
• Swing or sliding gate automation can be added
• They can be coated in a wide range of coloured and textured finishes. This includes incredibly realistic wooden looking styles
• There is a wide range of different styles including modern, contemporary, traditional and design
Our aluminium gates colours include standard flat colours & standard wood finishes and both textured colours and wood-effects.
Gates made from aluminium are strong, but light and they won't rot like wooden gates or rust like wrought iron gates.
Extruded aluminium sections are used to make our gates. These are formed to mimic wooden sections but they require practically no maintenance unlike wood.
Our aluminium gates are covered with a tough coating that gives our gates their colour or wood-look finish that makes them so realistic & attractive.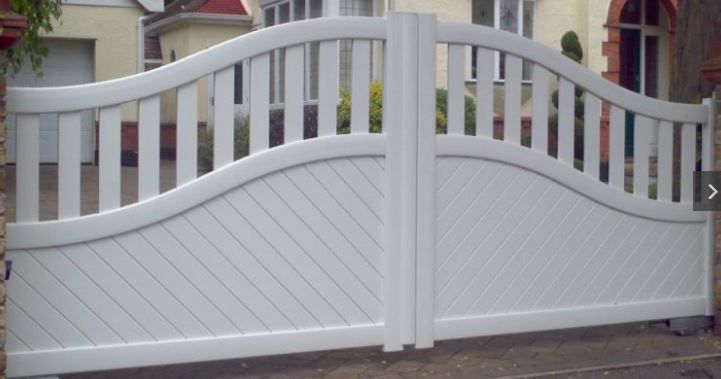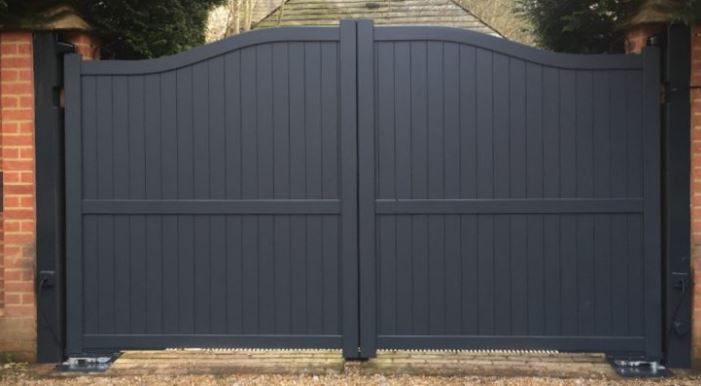 Every property is different & as such, our aluminium Gate Designs are varied and suitable for all types of house design. Our aluminium gates are available in the following ranges:
Classic Aluminium Gates
Contemporary Aluminium Gates
Modern Aluminium Gates
Designer Aluminium Gates